Round 3 - 2017 SORCS Series
April 30th 2017
Swamp Run : Wadley, Ga.


Directions: From Wadley go south on highway 1 for 5.3 miles(do not take 1 Business) then turn right onto Cox road for 1.5 miles to the track entrance. There is not a physical address for this property.



---
Race Registration and Race Start Times are based on
Eastern Standard Time.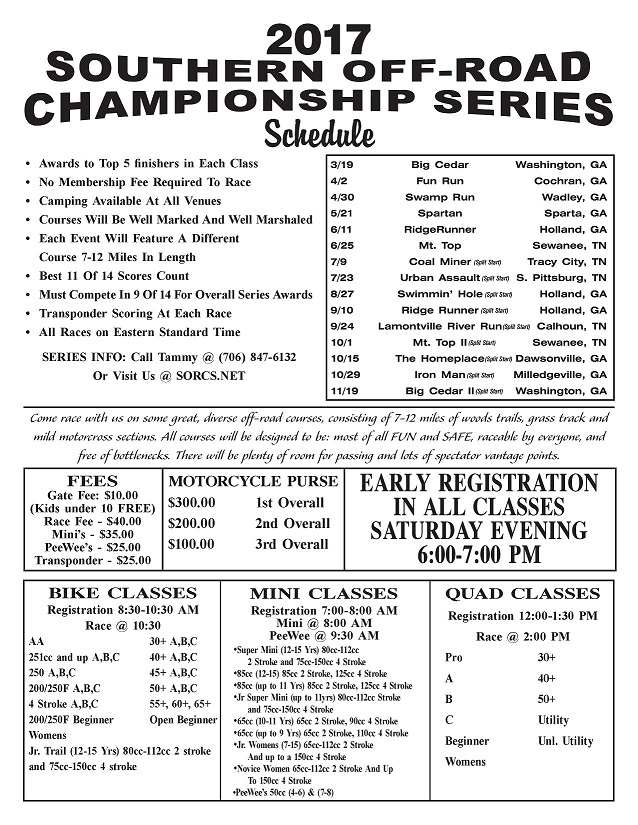 Click here for SORCS Summer Series Flyer
---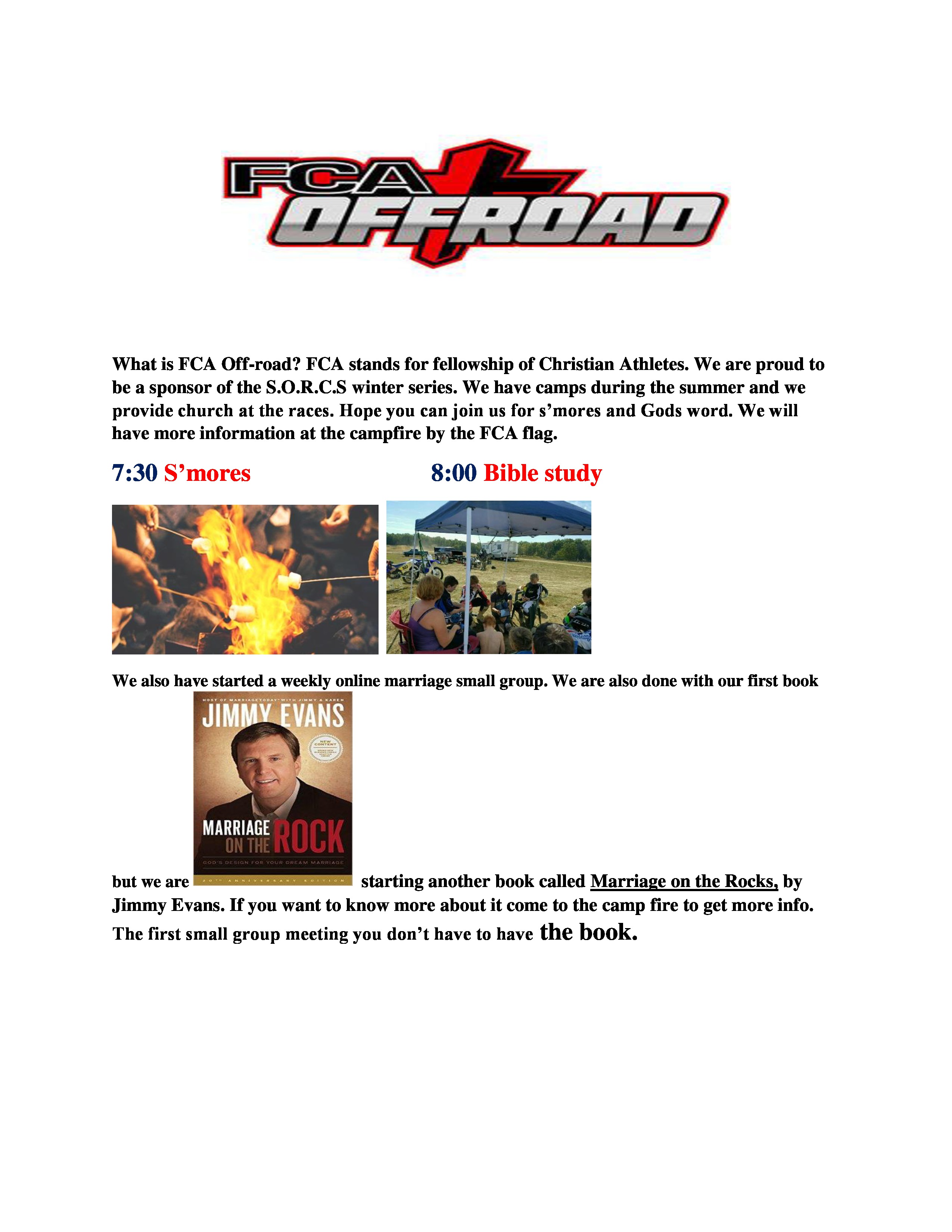 ---
ABSOLUTELY NO PIT RIDING ALLOWED AT SORCS EVENTS Violators will not be allowed to race and will be asked to leave the property. Keep race bikes and quads parked until 10 minutes before scheduled start and then ride them at idle speed in first gear to the starting line. After the race, please ride your bike or quad back to your pit area at idle speed in first gear. Failure to do so will result in a disqualification from the days event. We must enforce the No Pit Riding rule in order to keep going to the nice venues we have. We have already lost one venue and may lose another because of senseless pit riding. Golf carts, mules etc.. will be allowed at speeds of 5 MPH or less with a Responsible Adult Driver.

Thank you all for your cooperation in this matter.
---